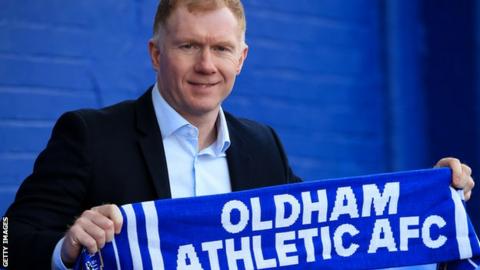 When it was found towards the finish of January that Paul Scholes was in converses with turned into Oldham's new supervisor, the general response was a mix of clear shock and afterward acknowledgment this would be an arrangement that seemed well and good.
Under about two months after the fact, the news of Scholes' acquiescence is being processed.
In the middle of there has been one triumph, trailed by three draws and three annihilations.
There have likewise been contentions, broken guarantees and disillusionment that cut so profound that one source near the previous England and Manchester United midfielder said his position had moved toward becoming "illogical".
What's more, as any individual who has watched Scholes' shriveling judgment of Manchester United and their supervisors in the course of recent years on TV knows, when he feels something isn't right, the 44-year-old does not keep down.
Wind back to Saturday, 16 February.
Scholes sat in what goes for a press room at Boundary Park. Space was tight. Four hours sooner, a similar room had been utilized for a group meeting to talk about Oldham's strategies for the day's League Two match against Crewe.